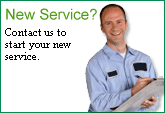 Office Hours:
Mon-Fri:
9:00am-4:00pm
Sat, Sun:
Closed
Phone:
877-LGGASCO
877-544-2726
Local:
812-537-1921
Fax:
812-537-3731
Email:
info@sycamoregas.com

Pay your Sycamore Gas bill online!
We are pleased to announce that we now offer the ability to view and pay your bills online!
Save time and money, while helping the environment:
View your billing activity
Never miss a payment
Avoid late fees
Pay securely
Click here to access our online Bill Pay Service.
When entering your Book & Account Number do not use any dashes or spaces.