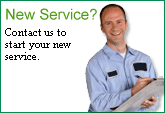 Office Hours:
Mon-Fri:
9:00am-4:00pm
Sat, Sun:
Closed
Phone:
877-LGGASCO
877-544-2726
Local:
812-537-1921
Fax:
812-537-3731

Letter from the President
Dear Customers,
Effective October 1, 2009 Lawrenceburg Gas Company will be changing its name to Sycamore Gas Company. Established in 1868, we proudly serve many communities in addition to the City of Lawrenceburg. Our new name reflects our growth and strength of service.
Your bills will now come from Sycamore Gas Company. Our trucks will also display our new name and logo as will our employee uniforms.
The new website address is www.sycamoregas.com. If you visit the old website, www.lawrenceburggasco.com, you will be redirected to the new site.
We assure you the name change will not affect any of our operations or service. The office address and phone numbers are the same; please feel free to call or stop by if you have any questions.
Sincerely,
John Browner, President